In this week's Monday Briefing, MEI experts Charles Lister, Gonul Tol, Paul Salem, Alex Vatanka, and Marvin G. Weinbaum provide analysis on recent and upcoming events including the Syria strikes, Turkey's Assad paradox, the Arab League summit, EU's view of the Iran nuclear deal, and clashes along the Afghanistan-Pakistan border.
Syria strikes will not prevent chemical weapons use
Charles Lister, Senior Fellow
The joint missile strikes conducted by the United States, France and Britain on three Syrian chemical weapons facilities early Saturday were the most significant military message to the Syrian regime in seven years of conflict. A total of 105 missiles were launched from sea and air at two chemical weapons storage sites west of Homs (used for storing sarin nerve agent and related production equipment) and three buildings within the Barzeh Research and Development Center in northeast Damascus (housing Syria's research, development, production and testing infrastructure for both chemical and biological warfare agents). Satellite imagery shows all three targets suffered severe damage in what President Donald Trump labeled "a perfectly executed strike."
Although the strikes were more significant than any previous Western military action, they will not stop the regime alliance's continued brutal violence or its use of industrially available chlorine gas. Syria's air force was untouched by the strikes, as was its ability to fire chlorine in ground-to-ground rockets. Worse still, "a residual element" of the regime's chemical weapons program was untouched by the strikes, according to Director of the U.S. Joint Staff Lt. Gen. Kenneth F. McKenzie. Thus, more than $175 million of munitions were used in an operation that will not, even at minimum, achieve its stated objective: to prevent the continued use of chemical weapons, including chlorine, in Syria.
Beyond the strikes themselves, the regime's inability to confront cruise missiles was clear for all to see. At least 40 Syrian-operated, Russian-made surface-to-air missiles were launched by S-125, S-200, 2K12 "Kub" and 9K37 "Buk" systems, most without guidance and after the last cruise missiles had hit their targets. That Russia's defense ministry then dubiously claimed that Syria had shot down 71 of the 105 cruise missiles served to underline the sense of vulnerability felt within the regime alliance, particularly when faced by technologically superior adversaries.

Ankara's Assad paradox
Gonul Tol, Director for Turkish Studies
U.S.-led strikes against Syrian chemical weapons facilities on Saturday exposed Turkey's difficult position in the Syrian conflict. Turkish officials tried to walk a fine line after the attack. Turkish President Recep Tayyip Erdogan said that he welcomed the attack, while Deputy Prime Minister Bekir Bozdag underlined the fact that the Incirlik airbase was not used in the operation against the Assad regime.
Ankara has been trying hard to strike a balance between its anti-Assad stance and anti-Kurdish policy. Although Turkey's actions on the ground have been empowering the regime, Erdogan is still fiercely anti-Assad in rhetoric. A few month ago, Erdogan called Syrian President Bashar Assad a terrorist and said it was impossible for Syrian peace efforts to continue with him in power. But due to its fear of Kurdish separatism, Turkey started working closely with regime allies Russia and Iran on the ground. It became part of the Astana trio along with Moscow and Tehran, consolidating the regime's gains. After receiving a green light from Moscow, Ankara was able to launch a military incursion into the Kurdish enclave of Afrin.
To retain its room to maneuver militarily against the People's Protection Units, the Syrian Kurdish militia also known as the YPG, Turkey needs the Russians. But after having invested in the Syrian opposition and its anti-Assad stance for many years, Erdogan also needs to keep up the anti-Assad rhetoric. That is why Turkish officials were in an awkward position defending the strikes against the regime while signaling to their Russian allies that the Incirlik base was not used to target the regime. Despite the fine-tuning, critics—appealing to a society that has become increasingly anti-American—have accused the government of endorsing yet another "Christian military operation against a Muslim country."

Arab League summit focuses on Jerusalem, Iran
Paul Salem, Senior Vice President for Policy Research and Programs
The Arab League summit held in Saudi Arabia yesterday underlined the Saudi break with the Trump administration on Jerusalem, but the two parties' agreement regarding Iran. King Salman dubbed the meeting the "Jerusalem Summit." The final communique described the U.S. decision on Jerusalem in December 2017 as "illegitimate," and Saudi Arabia pledged $50 million in support for UNRWA, the U.N. agency for Palestinian refugees, and $150 million for religious institutions in Jerusalem.
The move indicates that Saudi Arabia—as well as the majority of Arab states—will not lend support to a lopsided U.S. proposal on the Israel-Palestine issue, if and when such a proposal is announced. It is also an attempt by Riyadh to reclaim the Palestinian issue as a pan-Arab and pan-Islamic issue and prevent Iran from attempting to wave that banner.
The summit also focused on Iran, with Arab leaders calling for more international sanctions on Tehran, and for Iran to cease its intervention in Arab countries. Saudi Arabia chose to hold the summit in Dhahran, the closest major Arab city to Iran, close to the border with Bahrain and near the site of the Khobar Towers bombings of 1996, which both the U.S. and Saudi Arabia blamed on Iran. The choice reflected the new Saudi leadership's firmer posture in attempting to confront Iran in the region.
The summit also lent its support to Saturday's U.S.-led bombing strike on chemical sites in Syria, though the Iraqi government, in a separate statement from Baghdad, condemned the strikes. Qatar was the only Arab country, other than Syria, without high-level representation at the summit. The summit reinforced Riyadh's attempt to maintain a leadership role in the Arab world, although divisions within the Gulf Cooperation Council and within the Arab League persist.

Iran nuclear deal: the view from the EU
Alex Vatanka, Senior Fellow
As top European foreign policy officials meet today, EU foreign affairs chief Federica Mogherini again reiterated that the EU has no plans to introduce new sanctions on Iran—or, as she put it, no sanctions related to Iran's nuclear program. According to Mogherini, "Iran is fully compliant with its nuclear commitments, as has [been confirmed by] the IAEA [International Atomic Energy Agency] for 10 times." From Tehran's perspective, that is no longer of any solace. If the Europeans really seek to keep the U.S. in the 2015 nuclear deal, mere token pressure from the EU alone won't do it.
Tehran shares this fear. Despite Mogherini's warning that reneging on the deal will damage the IAEA's future credibility, the Iranians predict that under sufficient American pressure the EU is likely to side with Washington. That has been the track record. Still, the Iranians might underestimate the EU's strong will to save this particular deal. Leading up to President Donald Trump's May 12 deadline—when he will decide whether the U.S. will stay in or leave the nuclear deal—the U.S. and Europeans have reportedly made progress on three fronts that, while not public yet, could pave the way for a compromise.
Nonetheless, the sentiment in Tehran is that even if the U.S. and Europe fail to reach a compromise, Washington will still aim for the so-called "slow death" of the deal. In this scenario, Trump will walk away from the agreement on May 12 but will not reimpose U.S. sanctions. The agreement will be kept alive on paper but not in spirit. No major international investor would invest in Iran while the threat of more U.S. sanctions hovers over Iran. The Iranians are also unlikely to unilaterally withdraw from the agreement despite threatening to do so. They will instead look for ways to undermine Trump's policy of isolating Iran, which is tantamount to turning to Russia, China and other non-Western states for support.

The Durand Line heats up
Marvin G. Weinbaum, Director for Afghanistan and Pakistan Studies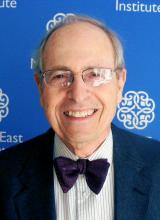 Recent border clashes between Afghanistan and Pakistan are exacerbating already tense relations between Kabul and Islamabad. On Apr. 5, Pakistan launched over 200 missiles toward Afghanistan's Kunar province, leaving one person dead and nearly 300 residents displaced. Yesterday, another round of clashes between Pakistani and Afghan security forces along the Durand Line left three Pakistani military personnel dead, another three captured by Afghan forces, and two Afghan civilians dead and two injured.
Clashes along the Afghanistan-Pakistan border are not new, nor are Afghan accusations that Pakistan is violating its territorial integrity along the disputed Durand Line and failing to take active measures against the Taliban's presence inside its territory. More generally, the Kabul government holds Pakistan responsible for aiding if not orchestrating the Taliban insurgency. Pakistan has rejected all these accusations as baseless.
Lack of serious commitment by both Afghan and Pakistani officials to secure the border could lead to further deterioration of the already taut relations between the two countries. They would seem to have a common interest in preventing their respective Taliban insurgents from carrying out cross-border terrorist attacks. But the level of mutual suspicion and distrust runs so deep that there seems little likelihood of this occurring any time soon. While the U.S. has a strong stake in bringing about cooperation between Afghanistan and Pakistan, it finds itself helpless to foster the diplomacy needed to resolve this latest border crisis.