In this week's Monday Briefing, MEI experts Alex Vatanka, Emadeddin Badi, Yousef Munayyer, Randa Slim, and Shahrokh Fardoust provide analysis on recent and upcoming events including the IRGC's designation as a terrorist group, the battle for control of Tripoli in Libya, the impact of Israel's elections on the Palestinian crisis, Iraqi PM Abdul-Mahdi's first official visit to Iran, and the spring meetings of the World Bank and IMF in DC.
US IRGC terrorist designation and the view from Tehran
Alex Vatanka
Senior Fellow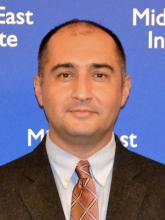 The decision by the Trump administration to designate the Islamic Revolutionary Guards Corps (IRGC) as a terrorist organization has predictably been met by official anger in Tehran. Still, underneath that veneer, Iranian officials clearly do not view this latest development as a precursor to a military conflict between Iran and the U.S. The consensus in Tehran is still that President Donald Trump has no desire to launch a new military conflict in the Middle East, but that he finds the designation of the IRGC — as part of his "maximum pressure" campaign against Iran — to come at little domestic or international political cost to him as he prepares to run for re-election.
This does not mean Tehran will not look for ways to shape Trump's calculations, however. In a tweet, Foreign Minister Javad Zarif warned that Trump's "NetanyahuFirster" Middle East policy, as he put it, might unintentionally drag the U.S. into another war. This is a repeated Iranian allegation — that Israeli Prime Minister Benjamin Netanyahu is the real driver behind the Trump administration's Middle East policies. U.S. hostility toward the IRGC, and vice-versa, is nothing new, and dozens of IRGC-affiliated organizations (such as the al-Quds Force), companies, and individuals were already on the U.S. sanctions list. What remains to be seen is if the IRGC's designation in its entirety will change the ground rules in the region, where U.S. and IRGC-linked forces often operate in close vicinity to one another in places like Iraq and Syria. Does it now mean that the U.S. will kinetically target IRGC-linked assets the way it targets other U.S.-designated terror groups, such as al-Qaeda and ISIS? That was not the case after al-Quds Force was separately designated in 2007. Perhaps the Trump administration will go beyond mere designation this time around, and if so, it is hard to see how the IRGC would not be forced to respond.
On the brink of a third civil war in Libya
Emadeddin Badi
Non-resident Scholar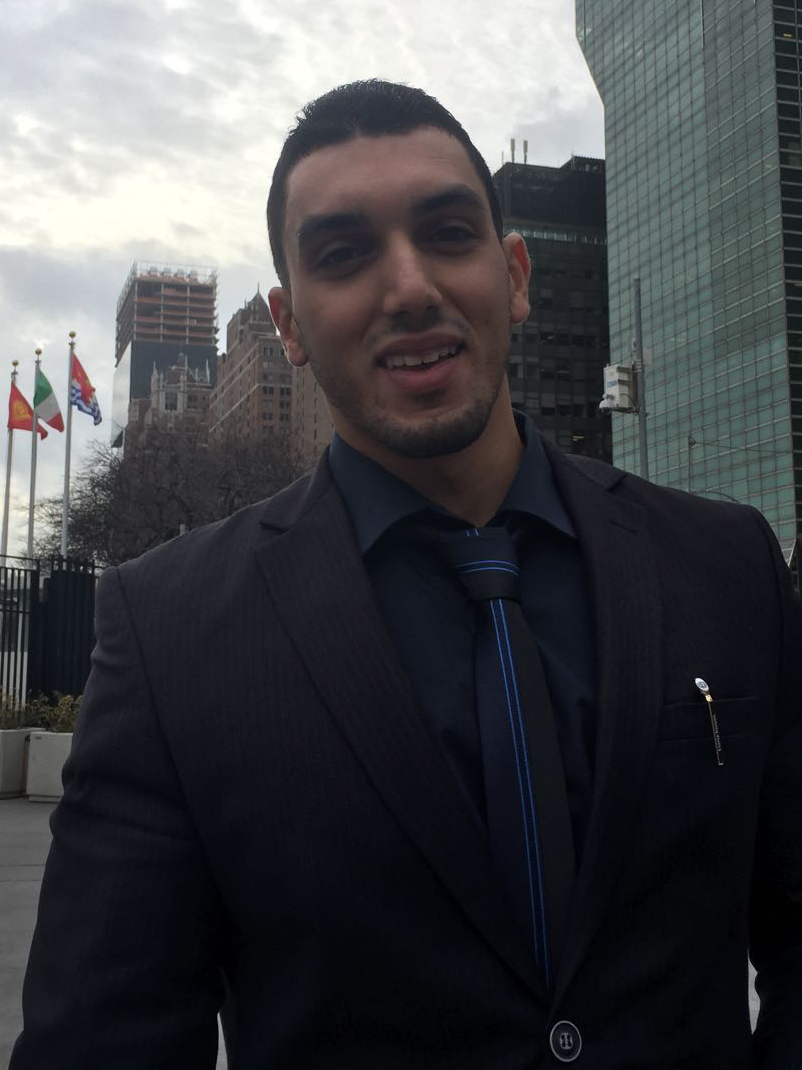 In early April, Libyan General Khalifa Hifter announced he was launching a military operation, dubbed "Flood of Dignity," with the aim of "liberating Tripoli" and "cleansing it from terrorist groups and corruption." Although Hifter had been hinting at a possible military takeover of the Libyan capital for months, the offensive's timing was particularly concerning. It came during a scheduled visit to Libya by UN Secretary-General Antonio Guterres, who flew to the country to meet key stakeholders — including Hifter — ahead of the UN-led National Conference in mid-April. The latter is now unlikely to be held, especially since Guterres himself was unable to dissuade Hifter from moving against the capital.
Since the launch of the offensive, the G7, the UN Security Council, and the UN Support Mission in Libya have all issued subdued statements of concern that eschewed directly condemning Hifter's self-styled Libyan National Army (LNA). Only the United States took a firmer stance, expressing its clear opposition to Hifter's offensive.
On the ground, the situation took an unexpected turn, however. Hifter had gambled on repeating the strategy he used in his recent Fezzan campaign, advancing by co-opting and striking alliances with local groups, subsequently integrating them into the LNA. However, he underestimated his ability to unite multiple western Libyan factions against him. Moreover, unlike in the south, the LNA was not advancing in a vacuum. Indeed, military and paramilitary groups nominally under the UN-backed Government of National Accord mobilized to halt his advance toward Tripoli. Brigades from the cities of Misurata and Zintan joined forces with Tripoli's Protection Force, united by the common threat of a hostile takeover by Hifter. With Hifter intent on taking Tripoli by force and armed western groups determined to counter him, Libya is on the brink of its third civil war in less than a decade.
Resolving the Palestinian crisis is no longer even on the agenda
Yousef Munayyer
MEI Scholar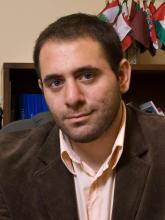 The Israeli state is about to hold another election for its government and in the territory under its control nearly 5 million people, Palestinians living in occupied territory, have no right to vote for the government that ultimately rules their lives. On an American scale, this would be akin to the disenfranchisement of 120 million of the 330 million people living in the U.S. In most contexts, this would be a massive political crisis as well as a human rights crisis, and yet in Israel resolving this crisis has essentially disappeared from the agendas of almost all parties. When it comes to policy toward the Palestinian people and the question of peace, the main contest in the election today is between those who support annexation of parts or all of the West Bank or perpetual occupation. For Palestinians, both of these options amount to the same thing: The continued denial of their basic rights.
U.S. policy has enabled the continued right-ward drift of Israeli politics by ensuring Israel faces no consequences for violations of international law. Most recently, the Trump administration's recognition of Jerusalem as Israel's capital and its recognition of the Golan Heights as Israeli territory have reinforced the Israeli understanding that if they lay claim to something, Washington will eventually back them. This dynamic in U.S.-Israeli relations goes far beyond the Trump administration. The continued descent of Israeli politics toward the racist extremism of the right wing has burnished an affinity with right-wing leaders across the globe in a moment of rising populism and ethnic nationalism, but it also puts the country on a collision course with actors internationally that value freedom, justice, and equality.
For more analysis of tomorrow's Israeli elections, please see our special briefing from Thursday.
Iraqi PM's visit to Tehran highlights Iran-Iraq ties
Randa Slim
Senior Fellow, Director of Conflict Resolution and Track II Dialogues program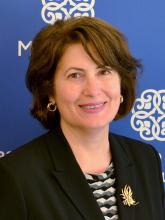 This weekend, Iraqi Prime Minister Adel Abdul-Mahdi led a senior delegation of ministers and businessmen on his first official visit to Tehran. According to the prime minister's office, the primary purpose of the trip is to follow up on the bilateral agreements signed last month during the Iranian president's visit to Iraq and "… to add more agreements to achieve more cooperation and convergence in the political, economic, and social fields." Iran's oil minister announced the two countries had reached a preliminary understanding to develop two oilfields on their mutual border. Last month, Iraq and Iran agreed to abide by the terms of the 1975 Algiers agreement on maritime and border demarcation between the two countries, including the delimitations of the Shatt al-Arab waterway, a politically sensitive issue for Iraq. This agreement was viewed by many Iraqis as favoring Iran more than Iraq.
This visit to Tehran comes after Abdul-Mahdi's Arab tripartite summit in Cairo with Jordan's King Abdullah II and Egyptian President Abdel-Fattah el-Sissi. It was also preceded by a meeting in Baghdad of the second Saudi-Iraqi Coordination Council, which discussed the finalization of 13 agreements and memoranda of understanding between the two countries. Abdul-Mahdi is planning a mid-April visit to Saudi Arabia and other neighboring Arab countries.
While in Tehran, Prime Minister Abdul-Mahdi received unsolicited advice from the Iranian supreme leader, Ali Khamenei, about U.S. intentions in Iraq and a request "to make sure the Americans withdraw their troops from Iraq as soon as possible." Iran's supreme leader warned the visiting Iraqi official about the U.S. and Saudi Arabia, saying "the rhetorical remarks of the Americans and Saudis about Iraq contradict their intentions."
On the one hand, the Iranian supreme leader's comments will likely be viewed by a large spectrum of the Iraqi public as interference in their country's domestic affairs and will make it even more difficult for parliament to pass a bill, pushed by pro-Iranian factions, calling for the expulsion of U.S. forces from Iraq. On the other hand, Khamenei's admonition might embolden these same pro-Iranian factions and make them less willing to compromise on appointments to the four vacant ministerial portfolios, including defense and interior.
Not only is increasing cooperation between Iraq and Iran raising suspicions about Iraq's regional priorities among its Arab Gulf neighbors, including Saudi Arabia and Kuwait, as well as Turkey, it might also become harder for Iraq to go through with these agreements with Tehran following the U.S. designation of the Iranian Revolutionary Guards Corps, which controls significant segments of the Iranian economy, as a foreign terrorist organization. Still, Prime Minister Abdul-Mahdi cannot afford to antagonize Iranian leaders given their political and economic clout in Iraq.
World Bank and IMF Spring Meetings in Washington
Shahrokh Fardoust
MEI Scholar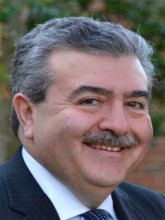 The World Bank and International Monetary Fund (IMF) hold their Spring Meetings in Washington, DC this week. At the meetings, the "governors" of the 189 member countries — normally finance or planning ministers for the Bank and central bank governors for the IMF — meet to discuss global economic and financial issues, such as the recent slowdown in economic growth and world trade, as well as major development issues confronting individual member countries. The key themes to be discussed include fragile and conflict-affected states; climate change; global debt; the implications of new technologies, such as automation and robotics; and implementation of the World Bank's Maximizing Finance for Development approach (a way of systematically leveraging all sources of finance, expertise, and solutions to support developing countries' sustainable growth).
The Development Committee of the Bank and the Fund (a ministerial-level group) will meet on April 13. Participants will discuss economic and development matters and issues related to mainstreaming the approach to disruptive and transformative technologies at the World Bank and implementing the World Bank Group's recent capital increase. Both institutions are expected to hold briefing sessions for the visiting delegations and international press on the economic and financial situation in the Middle East and North Africa (MENA) region and their respective programs.
The economic outlook for the MENA region is mixed. The recovery in oil prices last year provided some welcome relief, but prices have fallen since then, forcing the region's oil exporters to once again attempt to reduce the role of the state in the economy and their dependence on oil through diversification of their economies and exports. Countries have reduced public investment and politically sensitive subsidies and encouraged private financing, particularly for infrastructure projects. The forecast of weakening in average oil prices over the next two to three years will constrain the ability of governments to reverse their austerity drives, although fear of provoking social unrest is likely to temper efforts to reduce spending and subsidies.
World Bank economists expect economic growth in MENA to continue at a modest annual pace of about 1.5-3.5 percent during the next three years, with average growth likely to be well below 3 percent a year. To accelerate the pace of growth, the Bank advocates an "all-out effort" to create an advanced digital economy and other structural reforms.
Civil war in Libya, Syria, and Yemen; unrest in Algeria; and sanctions and floods in Iran are expected to cause economic contraction and put serious budgetary and balance of payments pressures on all five countries. The rest of the region, particularly Egypt, Iraq, and the Gulf Cooperation Council (GCC) countries, are expected to continue to grow at or significantly above the region's average rate. However, there are significant downside risks from a possible further slowdown in the global economy, trade tensions between China and the U.S., a disorderly withdrawal of the UK from the European Union (Brexit), and increased tensions between the U.S. and Iran and between Qatar and the rest of the GCC.
Pool/Iranian Presidency Press Office/Anadolu Agency/Getty Images
---
The Middle East Institute (MEI) is an independent, non-partisan, non-for-profit, educational organization. It does not engage in advocacy and its scholars' opinions are their own. MEI welcomes financial donations, but retains sole editorial control over its work and its publications reflect only the authors' views. For a listing of MEI donors, please click here.