Contents:
Sino-Gulf ties in the spotlight as President Xi prepares for Saudi visit
John Calabrese
Director, Middle East-Asia Project (MAP)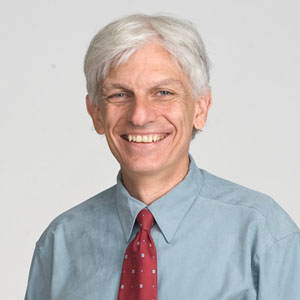 In what would be only his second trip abroad in three years, Chinese President Xi is reportedly set to travel to Saudi Arabia to attend the inaugural China-Arab Summit this week.

The economic sectors most likely to receive attention during the summit include newer areas of focus like non-oil industries such as tourism, telecommunications, renewable energy, smart cities, AI, and high-tech.
For several months there has been considerable media speculation about an impending visit to Saudi Arabia by Chinese President Xi Jinping. If recent reporting proves correct, Xi is scheduled to arrive in Riyadh on Dec. 7, for a visit that is expected to coincide with the holding of the inaugural China-Arab Summit. Xi's trip is his first to the kingdom since 2016. In the intervening years, and despite the public health and economic challenges posed by the COVID-19 pandemic and heightening U.S.-Chinese strategic competition, Sino-Arab relations have continued along their positive trajectory, at least in Beijing's eyes.
It is significant — though unsurprising for several reasons — that Riyadh has elected to host Xi's visit and that the Chinese leader would choose to make the kingdom only his second trip overseas in nearly three years. First, the bilateral and China-Arab summits planned for the visit are unique opportunities for Saudi Crown Prince Mohammed bin Salman (popularly known as MbS) to assert his personal leadership and that of the kingdom in Arab affairs and for Xi to cement China's influence in the region. Second, it is Saudi Arabia together with the United Arab Emirates, the other Gulf Cooperation Council (GCC) countries, and Iraq that constitute the center of gravity of Sino-Middle Eastern relations — anchored as they are in energy cooperation and synergies between China's Belt and Road Initiative (BRI) and the regional states' economic diversification strategies. Lastly, it is Saudi Arabia and its Gulf Arab neighbors that are situated both literally and figurately at the crossroads of intensifying global rivalry between the U.S. and China — a rivalry the kingdom and other Arab states naturally seek to leverage to their benefit.
Importantly, Xi's trip comes at a time when Washington's ties with Riyadh have been severely strained. The U.S. government responded to the OPEC+ decision in October to cut oil output by two million barrels per day, against the Biden administration's requests for delay, by vowing to "reevaluate" its relationship with the Saudis. Saudi Arabia and the UAE have resisted U.S. pressure to "choose sides" when it comes to their ties with China and their policies toward Russia.
Against this backdrop, Saudi Minister of State for Foreign Affairs Adel al-Jubeir recently told Reuters that strengthening trade ties and regional security would be priorities for the forthcoming summit meetings. However, neither the names of those Arab leaders expected to attend have been confirmed nor the particulars of the agendas disclosed. As a result, the reporting on the eve of Xi's much anticipated visit has been reduced to vague prognostications that the Chinese delegation will "sign dozens of agreements and memoranda of understanding with several Arab States covering energy, security and investments."
While foregoing the temptation to predict what Xi's visit might yield in the way of concrete outcomes, it is nonetheless reasonable to suggest that the economic sectors most likely to receive attention are those into which Sino-Arab, and especially Sino-Gulf, cooperation have diversified in recent years, namely non-oil industries such as tourism, telecommunications, renewable energy, smart cities, artificial intelligence (AI), and technology-oriented businesses. The meeting in September between Chinese Foreign Minister Wang Yi and his GCC counterparts indicated a push to reach the finish line on the long-negotiated China-GCC free trade agreement, which could conceivably be announced this week.
All eyes will be focused on Xi's visit to Riyadh, which is where the Chinese leader presumably would like them to be. It was only a few weeks ago that Xi cemented his role as China's paramount leader for a third term. But whatever the accomplishments of his visit abroad, Xi will be returning home to face a set of difficult domestic challenges, including whether or how to revise the zero-COVID policy and revive economic growth.
Biden's Summit for Democracy did little for the Middle East
Brian Katulis
Vice President of Policy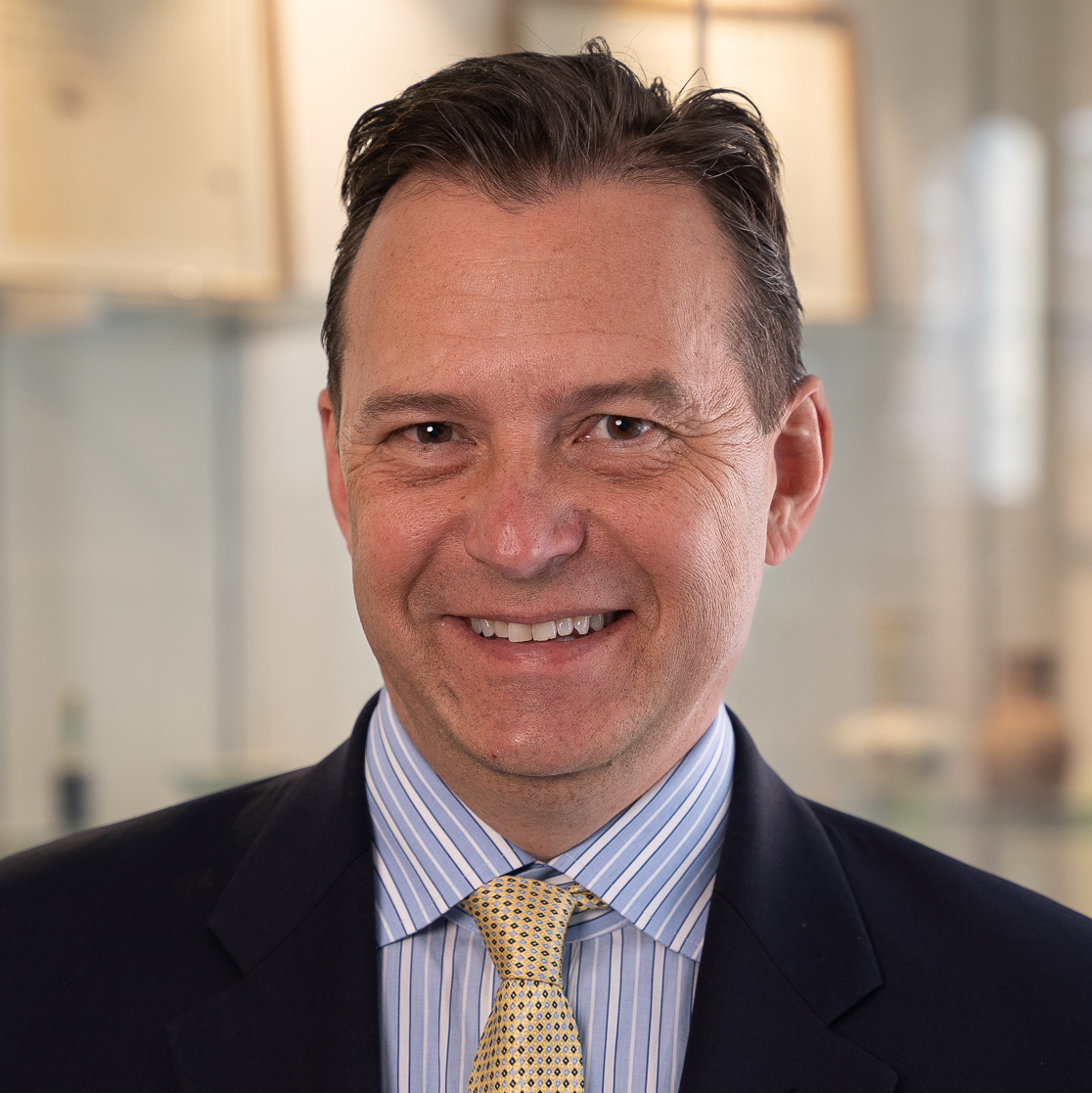 Israel and Iraq were the only two regional countries that participated in last year's summit, and the resulting Presidential Initiative for Democratic Renewal has thus far produced virtually nothing for the Middle East and North Africa.

A policy review and shift in priorities in America's approach could make a difference to those battling for freedom across the region.
The year 2022 will be remembered as pivotal for the broader fight for freedom in the world, with Russia's war against Ukraine, a consequential election in the United States, and widespread protests against a number of authoritarian regimes, including China and Iran.
The broader Middle East has lagged behind much of the rest of the world for decades when it comes to measures of respect for human rights, including civil liberties and political inclusion, with Freedom House describing it as "almost uniformly authoritarian" in its most recent annual Freedom in the World assessment. The United States has learned many bitter lessons over the past two decades about the limits of what it can and can't achieve when it comes to advancing freedom in the Middle East, but it still does have the ability to shape trends in the region on this front in important ways. A year ago, on Dec. 9-10, 2021, the Biden administration organized a virtual "Summit for Democracy," a forum for government, private sector, and civil society leaders to announce commitments, reforms, and initiatives to defend democracy and human rights. The summit focused on three broad themes: defending against authoritarianism, addressing and fighting corruption, and promoting respect for human rights. At the end of last year's summit, the White House announced up to $424 million to promote the summit's goals, under the Presidential Initiative for Democratic Renewal.
This effort has thus far produced virtually nothing for the broader Middle East since the Summit for Democracy was held. Israel and Iraq were the only two countries from the region that participated in last year's online meeting They issued vague commitments on paper, but over the past year internal politics dynamics in both of them have not trended in a positive direction when it comes to democracy and human rights.
Across the Middle East and North Africa, as well as in neighboring countries such as Afghanistan, Pakistan, and Turkey, there have been events that raise concerns about the future of political rights and civil liberties. The backsliding with respect to basic rights in Afghanistan is particularly alarming, in part because it was a foreseeable consequence of the haphazard withdrawal of U.S. and NATO troops in 2021. The negative trends in democracy in places like Tunisia, once seen as an exemplar of progress after the 2011 Arab uprising, point to a difficult period ahead.
Looking ahead to 2023, the broader MENA region will see several tests to respect for democracy and human rights. Turkey will hold elections, and Israel's new right-wing government appears poised to test the limits of that country's political system and make freedom for Palestinians in the occupied territories even more difficult. Absolute monarchies with limited freedoms at home also look likely to still shape and influence the political situation in the broader region through their economic, diplomatic, and media efforts. Conflicts in Syria and Yemen will continue to undercut basic human rights without a diplomatic resolution. In places like Lebanon, the people will continue to face uphill struggles in advancing freedom because of out-of-touch political elites and endemic corruption.
At the end of last month, the Biden administration released a fact sheet citing a year of progress since its Summit for Democracy, a list of tactical and operational measures it put into place. The tools outlined in this initiative haven't yet proven to be relevant in the MENA region; however, a policy review and shift in priorities in America's approach could make a difference to those battling for freedom from Tehran to Ramallah to Tunis.
Ultimately, the challenge of advancing human rights and democracy in the broader Middle East is one that needs to be met by the people of the region and their leaders — but with a balanced diplomatic approach, the United States can help create incentives for progress in the fight for freedom.
Follow on Twitter: @Katulis
End to Iran's "morality police" or more ambiguity?
Fatemeh Aman
Non-Resident Senior Fellow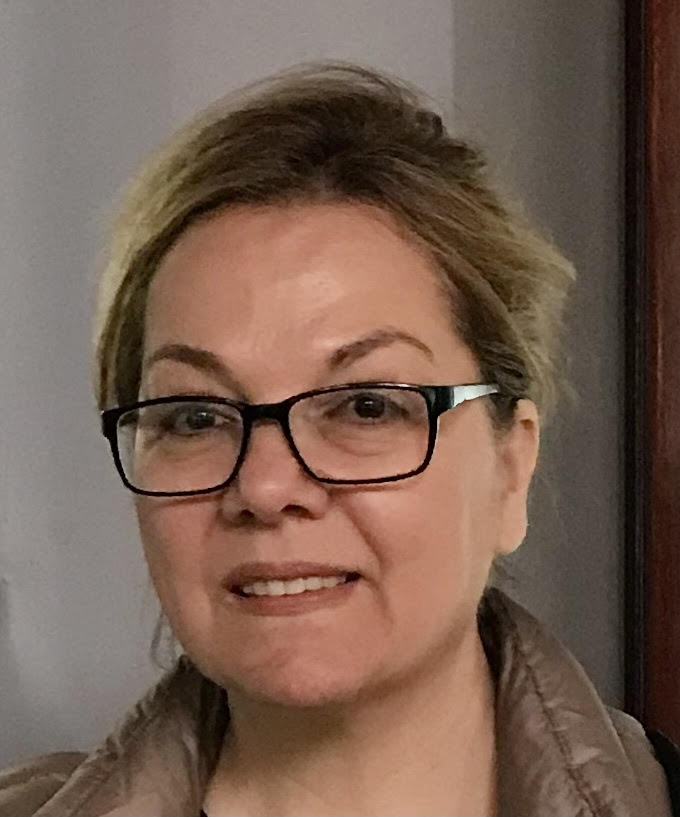 Following months of protests in Iran, the authorities have signaled they would put an end to the controversial morality police, but the announcement was accompanied by more ambiguity.

There is no sign that the protests will end even if the morality police has been abolished.
Iran's chief prosecutor, Mohammad Ja'far Montazeri, in meeting with other officials on Dec. 3, was reportedly asked about the suspension of the "morality police," more formally known as "the Guidance Patrol" (Gasht-e-Ershad in Persian). According to the semi-official Iranian Labour News Agency, he responded that, "The Guidance Patrol has nothing to do with the judiciary; it was suspended by the same institution that formed it in the past." 
The comment was interpreted as indicating a permanent end to the morality police in Iran. However, his response gave rise to more questions than answers. It is not clear whether the regime believes that by abolishing the morality police, it can finally end the nationwide protests that erupted nearly three months ago, after the death in the Guidance Patrol's custody of 22-year-old Mahsa Amini, or whether the judiciary is just trying to distance itself from this extremely unpopular law enforcement body.
On Sept. 22, the U.S. Department of the Treasury's Office of Foreign Assets Control (OFAC) placed Iran's morality police on its sanctions blacklist "for abuse and violence against Iranian women and the violation of the rights of peaceful Iranian protestors."
The Guidance Patrol is a unit of Iran's national police force and was established in 2006 under then-President Mahmoud Ahmadinejad. Warning women and girls or even arresting them for their "unsuitable hijab" is just one of its tasks. Notably, compulsory hijab was enforced in the Islamic Republic long before the morality police was created. In fact, wearing a hijab has been mandatory in Iran since 1983. Therefore, abolishing the morality police does not resolve the issue. Enforcement may be eased, and more women and girls may appear in public without hijab, but the legal compulsion to wear one may not go away.
Meanwhile, member of parliament Nezamoddin Mousavi adopted a more conciliatory tone on Dec. 4 about the ongoing protests, which have expanded far beyond the issue of hijab and now include calls for the downfall of the Islamic Republic regime. Referring to a closed meeting with several senior Iranian officials, including President Ebrahim Raisi, Mousavi said, "Both the government and the parliament insisted that the best way to deal with these riots and to achieve stability is to pay attention to the actual demands of the people, most of which go back to [their] livelihood and the economy."
It is hard to imagine that the Islamic Republic would give up mandating the hijab since it is a symbolic pillar of Iran's clerical rule. Abolishing the morality police might have prevented an escalation of the current situation if it had happened shortly after Mahsa Amini's death. However, at this point, following the killing of hundreds and arrest of thousands, it may well be too little, too late. The level of excessive force used against protestors by the security forces may have brought the authorities to the point of no return, ushering in an endless cycle of unrest and repression.
Follow on Twitter: @FatemehAman
Israel's new government: Putting extremist "foxes" in charge of the "hen house"
Khaled Elgindy
Senior Fellow, Director of Program on Palestine and Palestinian-Israeli Affairs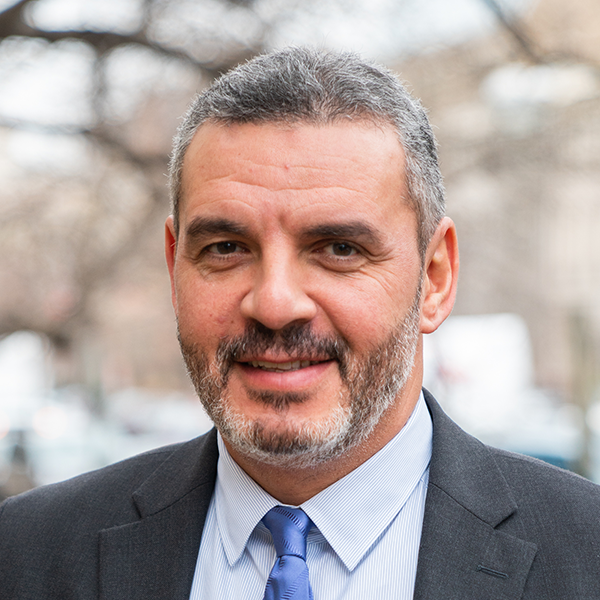 Itamar Ben-Gvir and Bezalel Smotrich, ultranationalist extremists from the Religious Zionist bloc, are expected to take on key government roles with far-reaching authority over the police and Israeli settlements and Palestinian civilian matters in the occupied West Bank.

The prospect of extremist politicians having responsibility over internal security and Israeli settlements has alarmed Western governments, including the U.S., which has reportedly warned the incoming government against any changes to the status quo in the occupied territories.
Many are looking to the new Israeli government of Benjamin Netanyahu, which is slated to be sworn in in the coming days and is set to be the most right-wing government in Israel's history, with trepidation. In particular, Netanyahu's appointment of ultranationalist extremists from the Religious Zionist bloc, Itamar Ben-Gvir and Bezalel Smotrich, to key government posts has raised considerable alarm in the international community. Ben-Gvir is slated to head the newly expanded Ministry of National Security, which will have far-reaching authority over police in both Israel and the occupied West Bank, while Smotrich is expected to become a minister within the Ministry of Defense with authority over both Israeli settlements and Palestinian civilian matters in the occupied West Bank. The appointments amount to putting extremist "foxes" in charge of the "hen house," with far-reaching consequences for Palestinians, Israeli settlements, and Israel's occupation at large.
The appointment of Ben-Gvir is all the more alarming in light of his own history of incitement and violence. Ben-Gvir's Otzma Yehudit ("Jewish Power") party is an offshoot of the Jewish supremacist Kach movement founded by the U.S.-born extremist rabbi Meir Kahane, who, among other things, had called for the expulsion of Palestinians from the country. Both Kach and its successor, Kahane Chai, were barred from running in Israeli elections and, until recently, had been on the State Department's list of foreign terrorist organizations. Ben-Gvir, who was himself convicted of racist incitement and support for terrorism in 2007, has expressed praise for both Baruch Goldstein, the Israeli soldier who in 1994 massacred 29 Palestinians praying at the Ibrahimi Mosque in Hebron, and Yigal Amir, who assassinated Prime Minister Yitzhak Rabin in 1995. Ben-Gvir is perhaps best known for leading the so-called Jerusalem Day march in the spring of 2021, in which thousands of far-right Israelis marched through the streets of Palestinian neighborhoods in East Jerusalem while chanting "death to Arabs" and attacking Palestinian civilians, homes, and businesses, triggering violence that quickly spread to the West Bank, Gaza, and even Israel.
At the time, Israeli police commissioner Kobi Shabtai accused Ben-Gvir of being "[t]he person who is responsible for this intifada." And yet the very same police commissioner will now report directly to Ben-Gvir. As head of the newly expanded Ministry of National Security, Ben-Gvir will oversee all branches of the police, including the border guards, the division most frequently used in occupied East Jerusalem and which is known for its brutality and excessive force against Palestinians. The expectation is that border guards will now also be deployed in the rest of the West Bank, traditionally the purview of the Israeli army and the Ministry of Defense.
The prospect of extremist Israeli politicians having responsibility over both internal security and Israeli settlements has alarmed Western governments, including the United States. Despite the administration's repeated declarations of its "ironclad" commitment to Israel, the expectation is that the Biden administration will avoid direct dealings with Ben-Gvir and Smotrich individually, at least at a senior level. Moreover, White House officials are reportedly privately warning the incoming Israeli government that changes to the status quo in the occupied territories and how they are governed could be seen as a form of annexation, which in turn could harm U.S.-Israeli relations. Whether the administration will actually follow through on these threats remains to be seen — particularly given President Joe Biden's de-prioritization of the Palestinian issue and desire to avoid confrontation with Israel as well as his long-standing opposition to any form of conditionality in relations.
Follow on Twitter: @elgindy_
New gas find provides Egypt's economy with some much-needed good news
Mirette F. Mabrouk
Senior Fellow and Founding Director of the Egypt program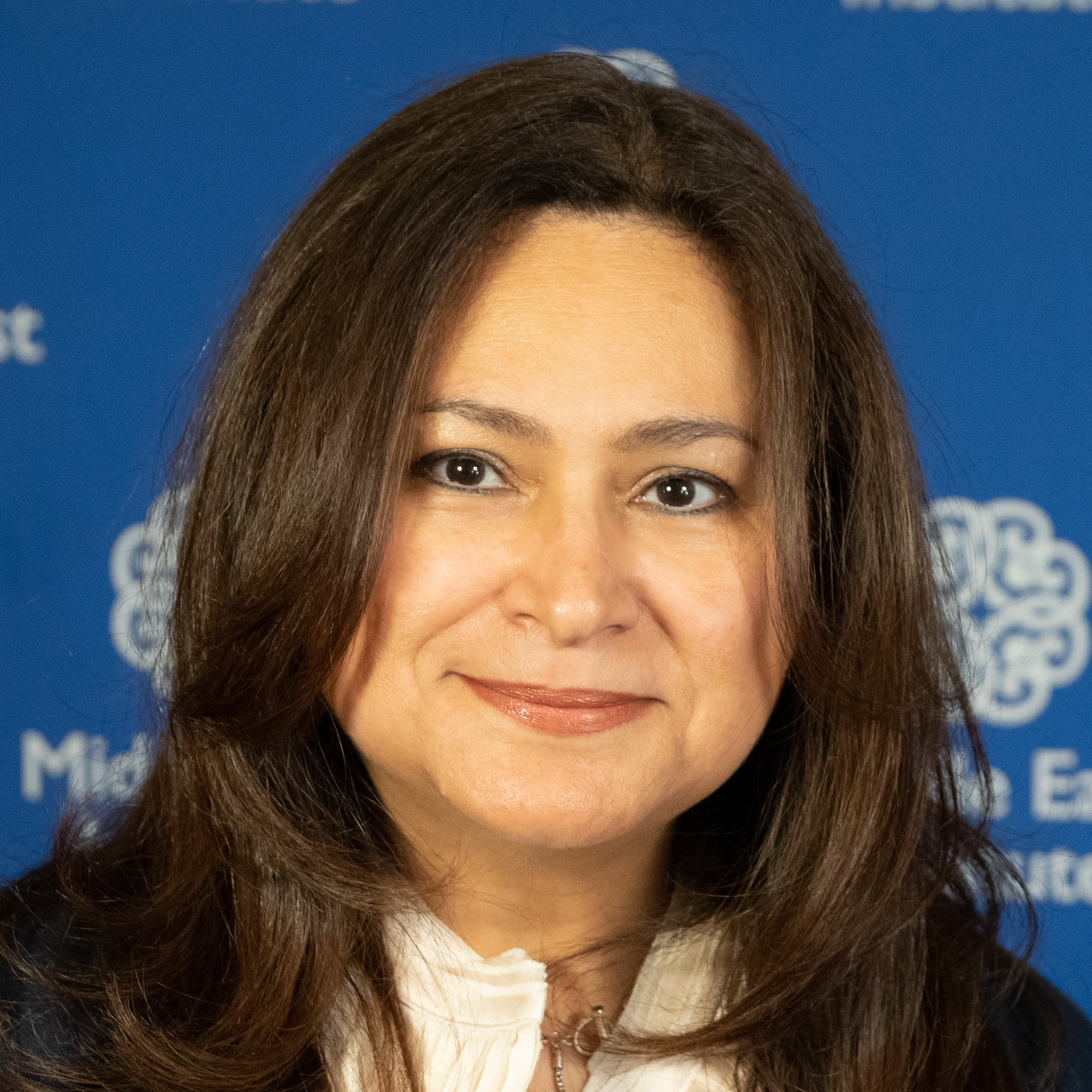 While the gas finds of the last several years have been an economic blessing for the Egyptian economy, production has been on the decline.

The new offshore field, thought to hold 3.5 trillion cubic feet of gas, will provide some relief to Egypt's foreign currency crunch.
Egypt's economy has just received some sorely needed good news. U.S. energy company Chevron has made a large natural gas find in the Eastern Mediterranean. The field, off the coast of North Sinai in the Narges block, is thought to hold a significant 3.5 trillion cubic feet of gas. This is the company's first ever offshore well in Egypt, in which it owns a 45% operating interest, with Italian giant Eni holding another 45% and Egyptian state-owned Tharwa Petroleum maintaining the remaining 10%.Chevron was already a major player in the Eastern Mediterranean; it bought Israel's Noble Energy two years ago and now operates two of the country's largest fields, Tamar and Leviathan, and it is currently developing the Cypriot Aphrodite field. Therefore, Chevron's latest offshore discovery is even better news for Egypt. While the gas finds of the last several years have been an economic blessing for the country's economy, production has been decreasing, from 7.2 billion cubic feet a day in September 2021 to 6.5 billion around the same time this year. That decline coincided with the ravages wrought on the economy by the fallout from the COVID-19 pandemic and Russian's re-invasion of Ukraine. The war, apart from decimating Egypt's invaluable tourism revenues from those countries, also drove up global commodity prices, further squeezing Egypt's foreign currency reserves. Last August, in an effort to prop up those foreign reserves, Cairo took drastic action, rationing domestic electricity use to preserve natural gas that it could then export.
That has barely scratched the surface of the problem, however. Foreign currency shortages continue to plague Egypt's markets, particularly in light of the recent devaluation of the Egyptian pound. The shortages are being felt in every sector of the economy, and newspapers are full of political cartoons commenting on the rising prices of livestock in general and chicken and eggs in particular. The latter two are staples of many Egyptians' diets, depending on their socioeconomic status. The foreign currency crunch has driven up the prices of imported fodder, and by extension, the prices of livestock, leading some factories in related industries to halt production. Last week, the Central Bank of Egypt (CBE) stepped in, asking banks to help provide hard currency to their clients to get almost 2 million tons of fodder imports released from the ports, where this feed has been languishing, partly due to the refusal of the banks to issue new letters of credit (which essentially guarantee payment in hard currency, as opposed to Egyptian pounds).
The CBE is acutely aware of the importance of aiding those businesses — Egypt's non-oil sector has not seen any growth in the past two years, according to the S&P global purchasing managers' index. The government is scrambling to drive the investment cart up a steep incline. The new gas find will help give it a good push, as will new energy projects signed off on during last month's United Nations Climate Change Conference (27th Conference of the Parties, COP27) in Sharm el-Sheikh. The biggest push, however, will have to come from the government's ability to provide the right business conditions for all that investment it wants to attract.
Follow on Twitter: @mmabrouk
OPEC+ pushes back on looming 2023 uncertainty
Colby Connelly
Non-Resident Scholar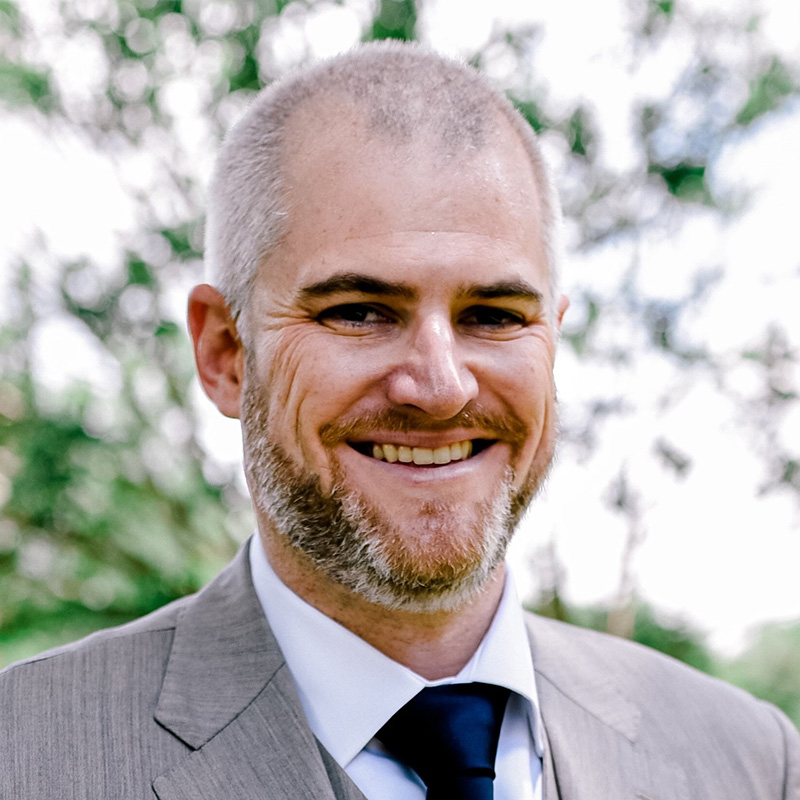 In its Dec. 4 meeting, OPEC+ decided to maintain its production policy. Its current round of cuts, totaling a nominal 2 million bpd, is technically set to remain in place until December 2023, although the group's next meeting is scheduled for June.

The larger developments impacting oil markets are the Dec. 5 implementation of the EU embargo on seaborne imports of Russian crude oil, along with the G7's $60 per barrel price cap, and the upcoming Feb. 5 EU embargo on Russian refined oil products.
The last-minute change that saw the Dec. 4 OPEC+ ministerial meeting take place virtually instead of at its Vienna headquarters provided an early sign that the group of 23 oil-producing countries would likely keep its production policy the same, despite the initial fallout when it unveiled the plan in early October. The cartel's current round of cuts, totaling a nominal 2 million barrels per day (bpd), is technically set to remain in place until December 2023, although its next meeting is scheduled for June. The Joint Ministerial Monitoring Committee (JMMC) will still meet every other month and retains the ability to call for a full OPEC+ meeting at any time. While this means that the group can ostensibly respond to any market developments by adjusting production, the larger development impacting oil markets is the Dec. 5 implementation of the European Union's embargo on seaborne imports of Russian crude oil, along with the G7's $60 per barrel price cap.
Given the unprecedented and often confusing nature of the G7 policy, as well as the last-minute agreement on the level of the cap itself, its likely impact on oil markets was not clear even on the eve of its implementation. Complicating matters further is Moscow's status as both a leader of OPEC+ and its position as the second-largest producer in the group, though its production baseline technically puts it at parity with Saudi Arabia. Moscow has stated that it will sooner cut production than abide by the cap, which also restricts shipping and insurance for Russian oil bought above the cap. 
This represents a twofold challenge for OPEC+: It must not only weigh potential responses to a prospective cut in Russian production but also determine how it will account for these missing barrels in its own production strategy, as Russia is expected to produce just under 10.5 million bpd of the 41.86 million bpd that the group plans to pump this month and into early 2023, at least. Making matters worse is the fact that Russian production has already been falling since early 2022, down to nearly 1.3 million bpd less than its quota level by October. This means that, should Russian production fall further, the spare capacity cushion created by the group's current cuts will grow thinner, reducing the volume of production the group can bring back to market should unforeseen supply disruptions emerge elsewhere. 
Looking ahead, all eyes are likely to be on Feb. 5, when the EU embargo on refined oil products from Russia takes effect and the impacts of EU and G7 policies toward Russian supply will begin to yield much greater clarity. Perhaps somewhat tellingly, the next JMMC meeting is now scheduled for Feb. 1.
Follow on Twitter: @ColbyAntonius
Photo by Lintao Zhang/Getty Images
---
The Middle East Institute (MEI) is an independent, non-partisan, non-for-profit, educational organization. It does not engage in advocacy and its scholars' opinions are their own. MEI welcomes financial donations, but retains sole editorial control over its work and its publications reflect only the authors' views. For a listing of MEI donors, please click here.