In this week's Monday Briefing, MEI experts Nathan Stock, Alex Vatanka, Ruba Husari, and Gonul Tol provide analysis on recent and upcoming events including the fallout from President Trump's decision to recognize Jerusalem as Israel's capital, Iran's diplomatic efforts with Europe to keep the nuclear deal alive, how Iran's other trading partners are responding to U.S. warnings of sanctions, and Britain's efforts to cultivate closer ties with Turkey.
Trump's Jerusalem decision destabilizing West Bank and Gaza
Nathan Stock, MEI Scholar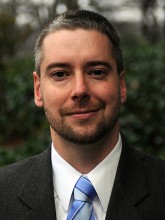 President Donald Trump has made good on his December 2017 recognition of Jerusalem as Israel's capital.
Inauguration of the facility is unlikely to have a significant strategic impact because the damage has already been done. Trump's recognition of Jerusalem last year, coupled with deep Palestinian frustration with the Trump administration's approach to the peace process, already brought U.S.-Palestinian relations to their lowest point since the 1980s. President Mahmoud Abbas continues to boycott the Trump administration, making any U.S.-brokered Israeli-Palestinian talks unlikely.
Opening the embassy was timed to occur one day after Jerusalem Day—Israel's celebration of the reunification of the city in 1967. But the inauguration also comes one day before the Palestinians' annual observance of their 1948 displacement. The combination of these milestones creates a volatile mix, and Palestinian protests in East Jerusalem and the West Bank are likely.
But the most significant risk of escalation is in Gaza, where weeks of Palestinian demonstrations on the Israeli border have culminated this week. Hamas has been using the protests to raise awareness of the dire conditions in the territory and vent public frustration, without resorting to a war they can ill afford.
Trump's decision to recognize Israeli claims to Jerusalem—while saying nothing about Palestinian aspirations to the city—coupled with the Trump administration's utter neglect of Gaza, has already led to Palestinian deaths, further destabilizing the delicate status quo in the West Bank and Gaza.
Zarif on diplomatic offensive after Trump's nuclear deal withdrawal
Alex Vatanka, Senior Fellow
In the nearly one week since President Donald Trump took the U.S. out of the Iran nuclear agreement, Iranian foreign minister, Javad Zarif, has already visited China and Russia. His next stop: Brussels. In a defiant mood, despite coming under fire from the hardliners in Tehran, Zarif still calls the 2015 nuclear agreement an "unprecedented" achievement.
The Chinese and the Russians will stay in the deal, which makes plenty of sense. If the nuclear agreement survives, Beijing and Moscow can point to it as another example of the United States having become a non-essential entity to preserving international security. European leaders have publicly vowed they will fight Trump on his decision. The idea of renewed U.S. sanctions on European companies that do business with Iran has riled many on the green continent. Iran is decidedly unsure about what Europe will do next. There is much hope in Tehran that Europe will break with America. Historically, however, the Europeans have prioritized Trans-Atlantic unity—time will show if European doubt in Trump's wisdom has upended that reality.
Meanwhile, there is much rumor in Tehran and beyond about the fate of Zarif and his boss, President Hassan Rouhani. The peddled idea is that the de facto end of the nuclear agreement is the last nail in the coffin of the Rouhani government, and the Iranian president will be impeached or forced to resign to make way for a "military man." This is not a delusion, but a deliberate effort to cajole. If Rouhani can be blamed for the nuclear agreement, so can Ayatollah Ali Khamenei whose signature is always needed for any key policy decision. Instead, the specter of a "military man" rising to power in Iran is to focus European minds as Zarif shortly arrives in Brussels.
China, India may keep Iranian oil exports afloat
Ruba Husari, MEI Scholar
The Trump administration gave Iranian crude oil buyers six months to cut their imports before the imposition of U.S. sanctions following Washington's withdrawal from the JCPOA. Some buyers will do, others will resist. But the impact of the re-imposition of sanctions on Iran's long-term plans to boost its oil and gas output will very much depend on whether its nuclear deal partners succeed in forging an independent trajectory from the U.S.
Among its Asian buyers, the primary recipients of Iranian crude, Japan and South Korea will be the first to suspend their imports, but not China or India, which import the bulk of Iran's crude into the Asian market. European oil importers together account for less than China's 700,000 barrels per day imports. All in all, market analysts predict that sanctions will remove less than 500,000 b/d of oil supply from the global markets by year end. That's unlikely to cause a big spike in oil price. On one hand, Iran's fellow OPEC producers have enough spare capacity to make up for any shortage of supply and have already pledged to do so. On the other, companies have the option of applying for waivers which the administration might feel compelled to accommodate, precisely to avoid an oil price spike.
Since the lifting of sanctions in January 2016, Iran managed to increase its oil production by about 1 million barrels per day and was counting on outside help from Big Oil, the likes of Total and Shell, to give it a much-needed lift. Now, the deals signed since the lifting of sanctions and those in the pipeline are hanging in the balance awaiting to see whether Iran's 4+1 partners manage to safeguard any part of the deal amid rising talk of long-term European "economic sovereignty."
May government courts Erdogan
Gonul Tol, Director for Turkish Studies
President Recep Tayyip Erdogan began a three-day state visit to the UK on Sunday that includes a meeting with Queen Elizabeth II. The visit comes amid calls on Prime Minister Theresa May from human rights activists and British MPs not to remain quiet on the Turkish government's systematic arrest of journalists, opposition politicians and activists.
The visit comes at a time of fraying relations between Turkey and other European countries. Erdogan is in the middle of a high-stake election campaign. He said that he wanted to hold an election rally in European cities to reach out to Turkish communities there. But several European countries, including Germany, which hosts the largest Turkish expatriate community, have banned Turkish politicians from campaigning on their soil.
But Britain is eager to cultivate close ties to Erdogan's Turkey. Due to the economic uncertainties of Brexit, developing stronger economic ties is particularly crucial for London and May is eyeing lucrative contracts in Turkey's arms industry. In 2017, the two countries signed a contract for BAE Systems to develop a new Turkish fighter jet.
For Erdogan, a photo op with the queen at a time when his international image as an autocratic president is stronger than ever, is priceless. The UK was also one of the first countries to express solidarity with Erdogan in the aftermath of the failed coup and remained quiet on post-coup surges. London also remained silent on Turkey's military operation against Kurdish militants in northern Syria. What else could Erdogan ask for?